In the time it would've taken me to make a sandwich for lunch today, I had this caramelised onion and brie tart on a plate in less than 20 minutes (including oven time). I had a heap of onions to use up and what better way to use them up then slow braising in the pan and caramelising with brown sugar and balsamic vinegar.
I only had brie because I stocked up on meat from my butcher on Sunday and he was selling these wedges for $2.50! I should've got a couple (lucky I didn't - not the best for my non existent waist line). I think any cheese would work well with the onions.
Caramelised onion & brie tart
one sheet frozen puff pastry
2 onions, sliced
2 tbs extra virgin olive oil
salt
2 tbs brown sugar
2 tbs balsamic vinegar
sliced brie (or cheese of your choice)
Preheat oven to 180 deg C (365 deg F) and line baking pan with parchment paper.
Heat olive oil in pan on low to medium heat and add onions, browning slowly, ie don't allow to burn. Season with salt.
Once onions have softened, add brown sugar and balsamic vinegar and fry onion for a further 5 to 10 minutes, until sauce has caramelised.
Slice puff pastry into 4 pieces and place on baking tray.
Spoon onions into centre of pastry, allowing an 'edge' around the pastry.
Top with cheese and bake in the oven for approx 10 mins.
Serve on top of a dressed green salad.
These are great for lunch or dinner or make smaller ones using a mini muffin pan to make pastry cups and fill with the onion mixture and cheese for entertaining.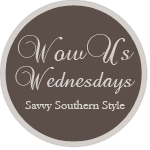 Yum