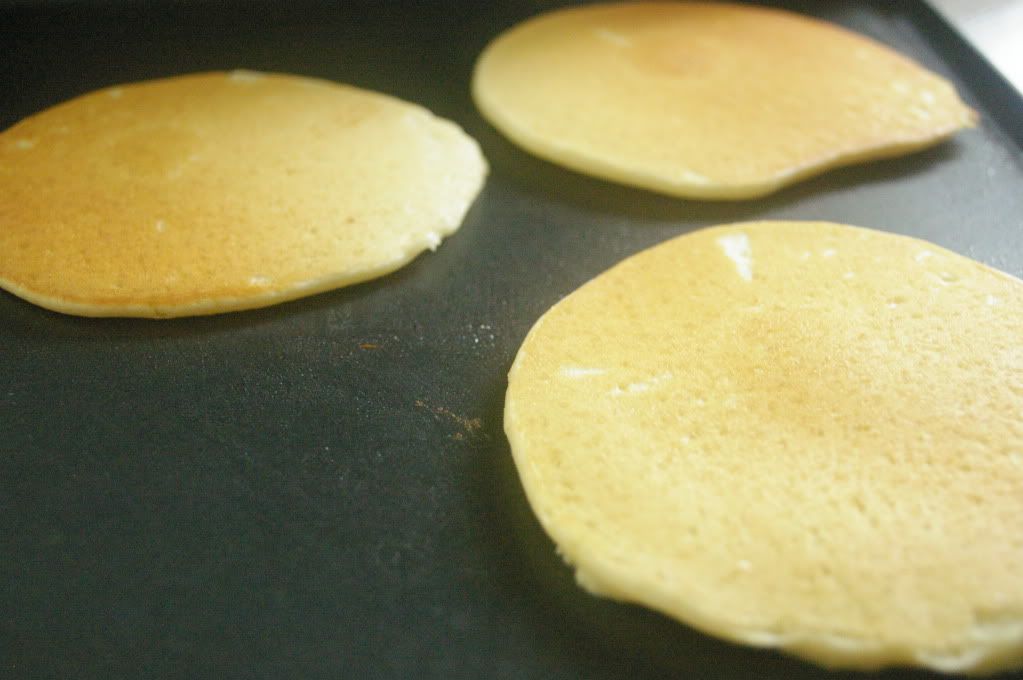 Don't get me started on that place beginning with "Mc". I can't stand them but sometimes they're a necessary evil. I despise their food. I can't complain about the service because there is none and the stores near us are a little run down. When we were
on vacation in December last year
, it came in pretty handy. It was around the corner and in between rainy periods, it was great to take the kids to the undercover playground and to have a 50 cent ice cream and sometimes breakfast.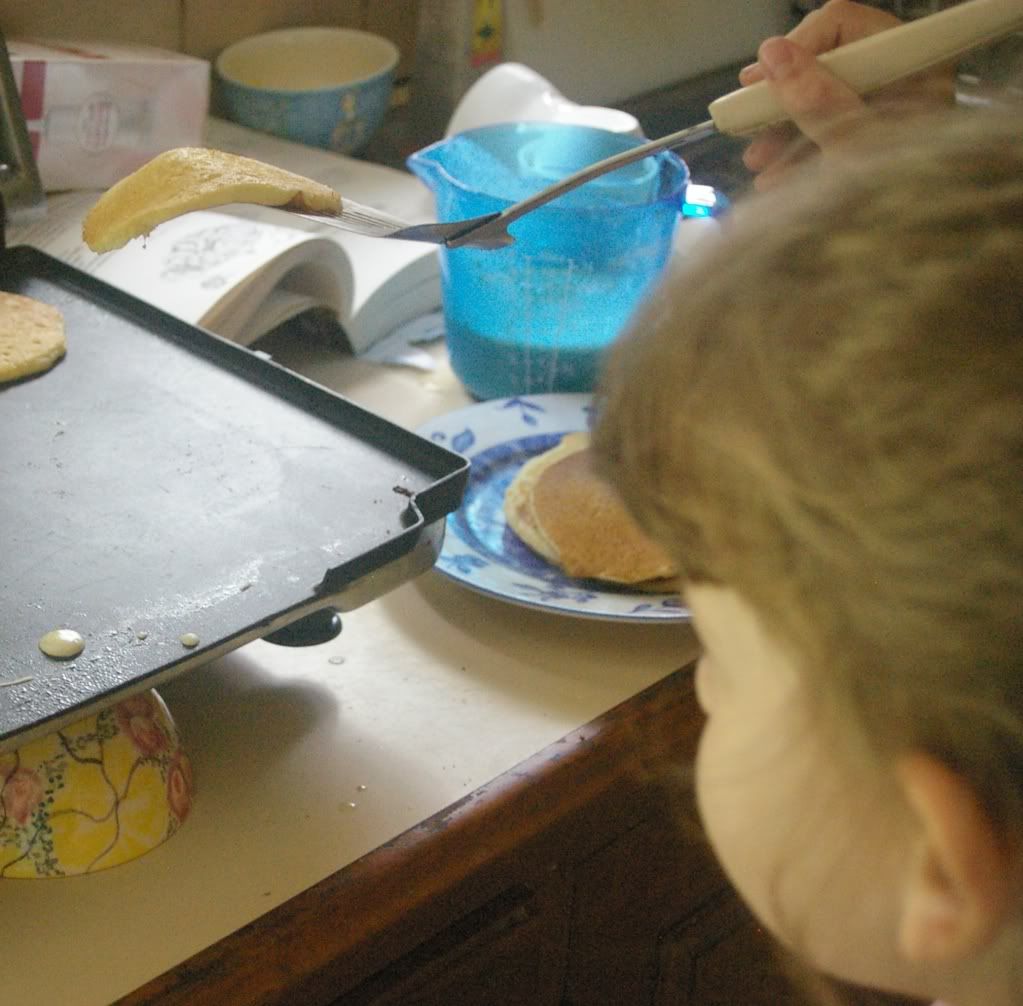 I love having helpers!
I admit to liking their hotcakes (it's about the only thing) and I came across this recipe in Flo Bjelke Petersen's cookbook "Classic Country Collection" for pikelets but they're nothing like the
pikelets
I'm used it. This recipe, to me, was exactly like "Mc" hotcakes.
I usually have a
bulk pancake mix
in the pantry, ready to go, but when I don't this is the recipe I go for and the kids love them, even the fussiest one. We had to have a batch of them over the weekend.
Hotcake Copycat Recipe
(from Flo Bjielke-Petersen's "Classic Country Collection" pikelet recipe)
1 cup milk
1/2 cup sugar
1 egg
1/2 tsp vanilla
1 cup self raising flour
1/2 tsp bicarb soda
1 tbs butter, melted
Beat milk, sugar, egg and vanilla in a bowl.
Add sifted flour and bicarb soda, fold in to milk mixture, then add melted butter.
Mixture should be fairly liquid.
Heat pan and spray with oil or spread with butter.
Spoon (or pour from a small jug) mixture into pan in small round circles and turn when bubbles have completely formed on top.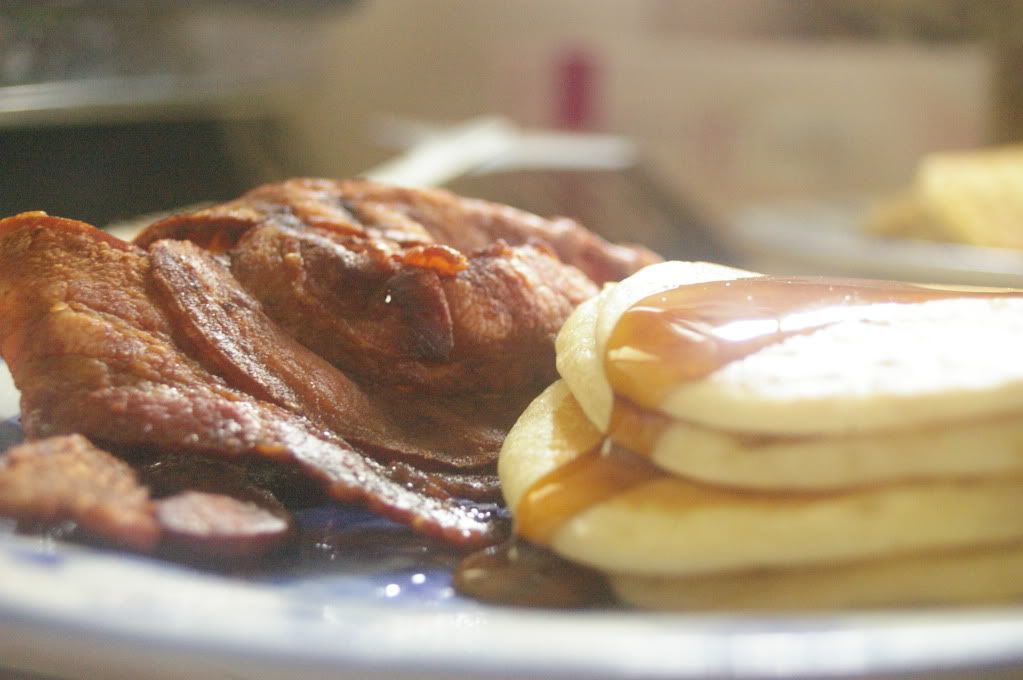 There was a rasher of bacon in the fridge so I had a short stack with a side of crispy bacon and syrup.
(Well, I had some of the bacon.)
Yum