If there was a prize for being keen, I'd win it hands down. If there was a prize for actually doing something that you signed up for, I'd lose, especially when life gets in your way. I was so keen to join up with Trudie at
My Vintage Vow
for her Handmade & Vintage Brooch Swap. I have a lovely collection of vintage brooches given to me by my grandmother. Nothing of too much financial value but full of sentimental value. I was happy to part one for one in return just for a bit of fun.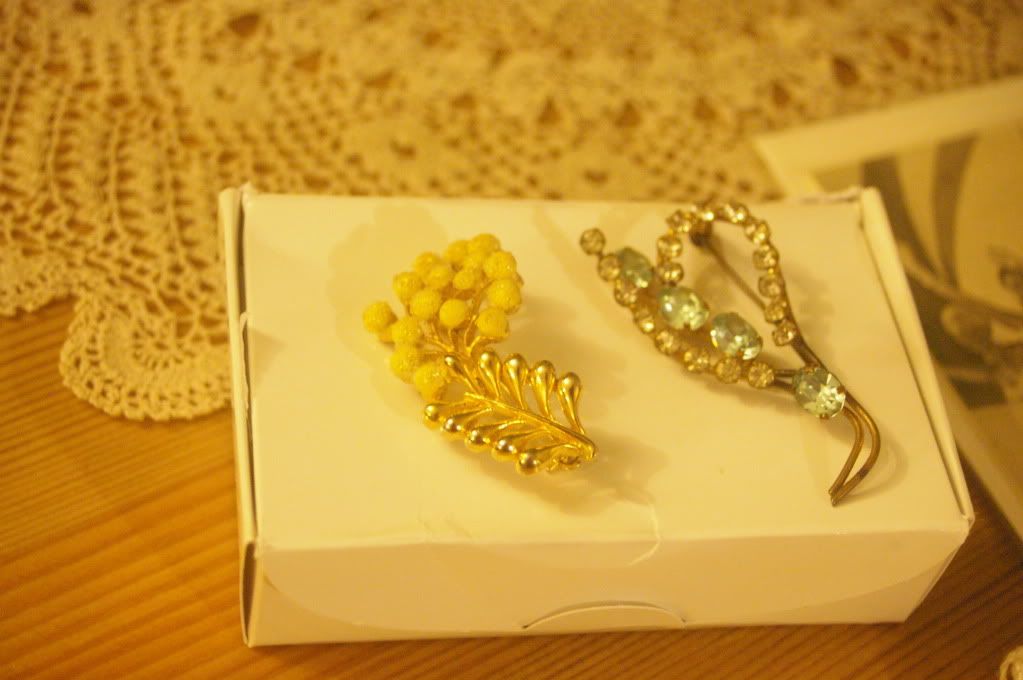 I was paired up with the lovely Kimberley from
Kijaro Adventures
. Kimberley is a lover of all things vintage and showcases some of her lovely vintage finds at a cafe I've been dying to try,
Apples on Ainsworth
. Look at the lovely vintage brooches I received from Kimberley. I can't wait to wear them.
And look what else I got! Two lovely handmade gift cards and this lovely vintage lace and tapestry braid. I love it Kimberley. I can't wait to use it on a project.
Thank you so much Trudie for allowing me to be part of your brooch swap and I truly apologise for the delay. And fellow bloggers, be warned. If you see my name pop up to be part of a swap, just block me or else be prepared to wait a few weeks to get my act together!