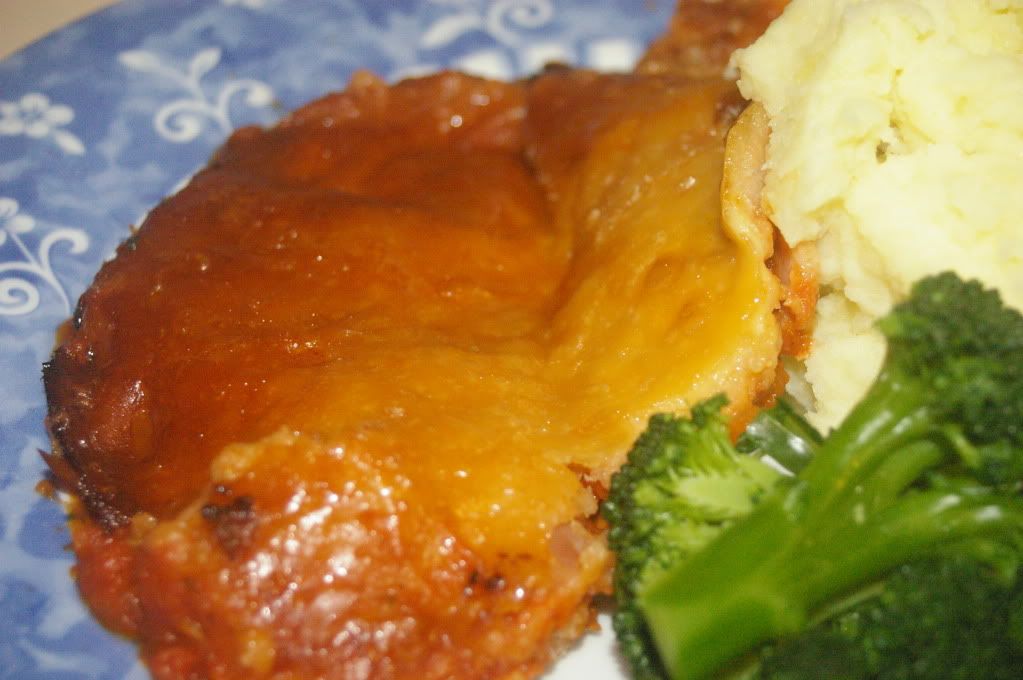 I've been busy thinking about fast, frugal, easy to prepare, easy to cook meals that are also freezable
plus
use up what's on hand and I tell you, it can get a bit out of hand. Sometimes you've just got to go with the classics but either cut out a few of the cooking processes
or
ingredients and cross your fingers that it still comes out good.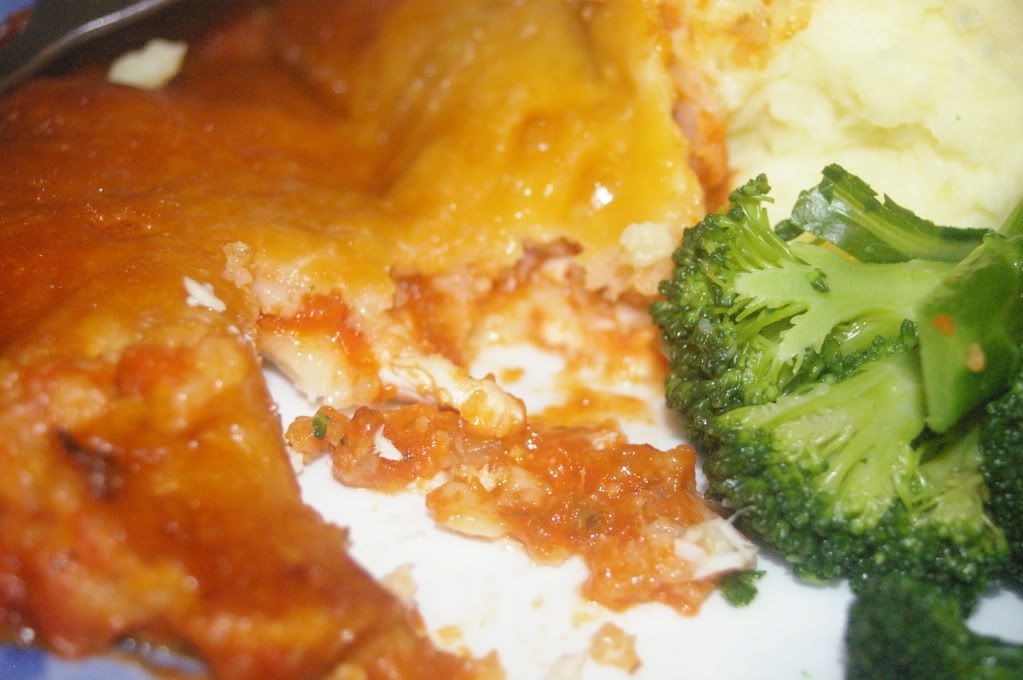 I must say, I was pretty impressed with this Chicken Parmigiana Bake, which I did in the slow cooker. Alternatively, you could do it in the oven, with even better results but this recipe is one of those you can just throw in the slow cooker while you run the kids to footy practice and dinner will be done when you get home.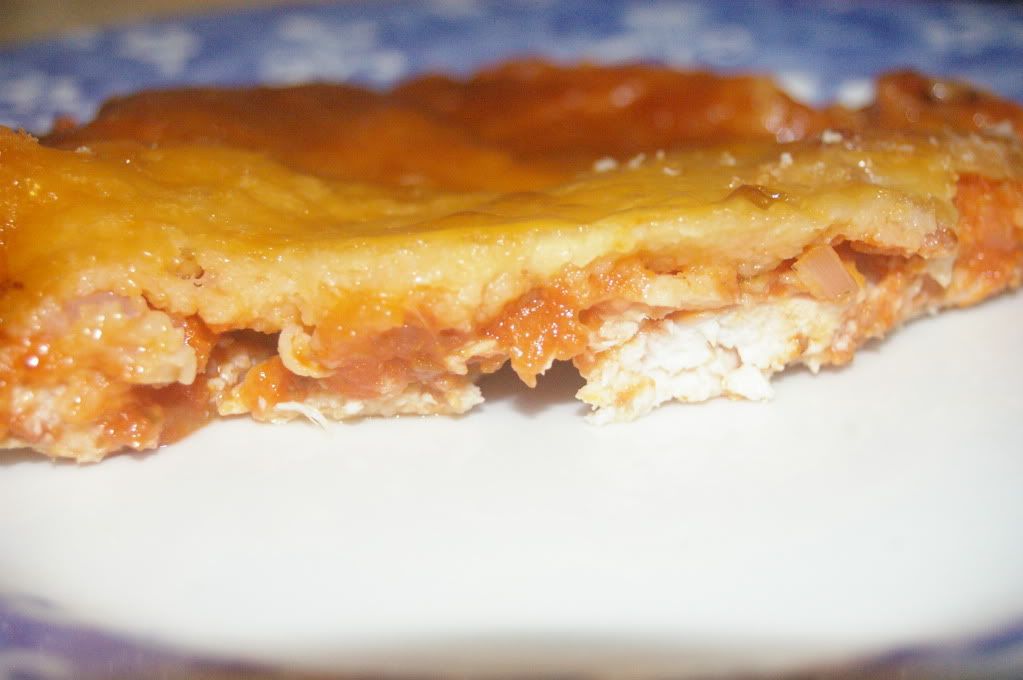 Chicken Parmigiana Bake
1 chicken breast, sliced thinly into smaller fillets
oil spray
1 tbs plain flour
salt & pepper
1 cup
passata
(or other tomato based/
marinara
style sauce)
1/2 cup of chopped bacon/proscuitto/ham/pancetta
1 cup breadcrumbs (dried or fresh - I used Panko)
1 cup mozarella cheese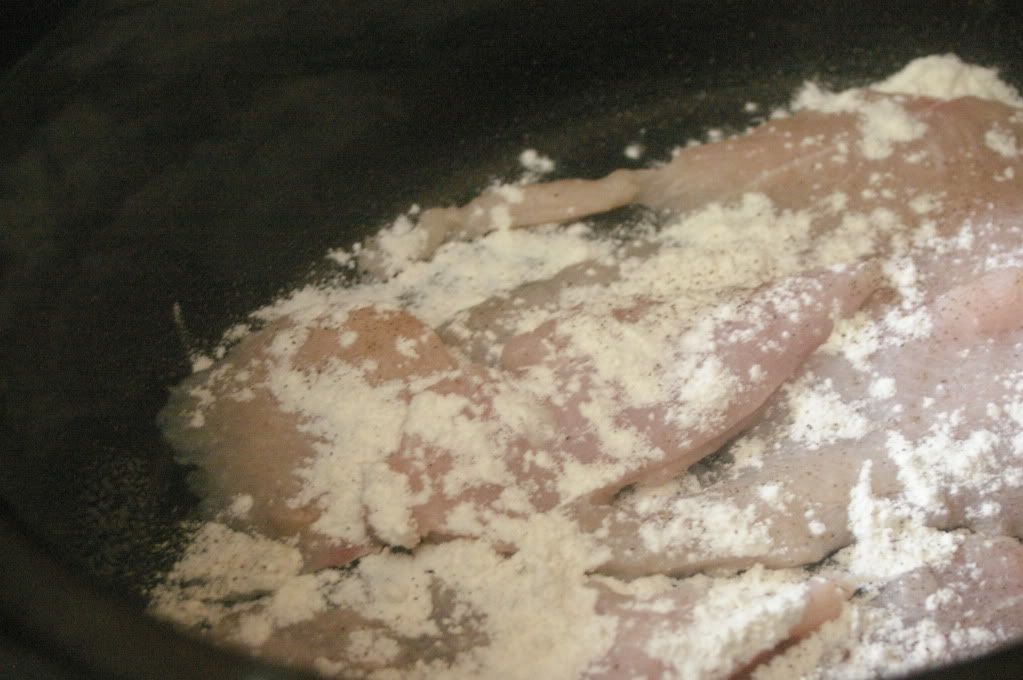 Spray inside of slow cooker with oil spray and place slices of chicken breast in bottom of slow cooker.
Season chicken with salt and pepper and sprinkle flour over chicken breasts.
Spoon over tomato sauce.
Sprinkle over chopped bacon/ham and then sprinkle breadcrumbs, then cheese.
Cook on high for 1 hour or slow for 2 hours in a slow cooker.
Alternatively, cook in an ovenproof dish in the oven for 20 mins on 175 deg C, or until cheese is golden.
Serve with mashed potato and green vegetables or chips and salad.
Substitute chicken for pork, veal, beef or eggplant slices for a vegetarian version (ensure meat is quite thin by pounding with a meat mallet).
I find 1 chicken breast sliced quite thinly would do a family of 4 but for big meat eaters, use more.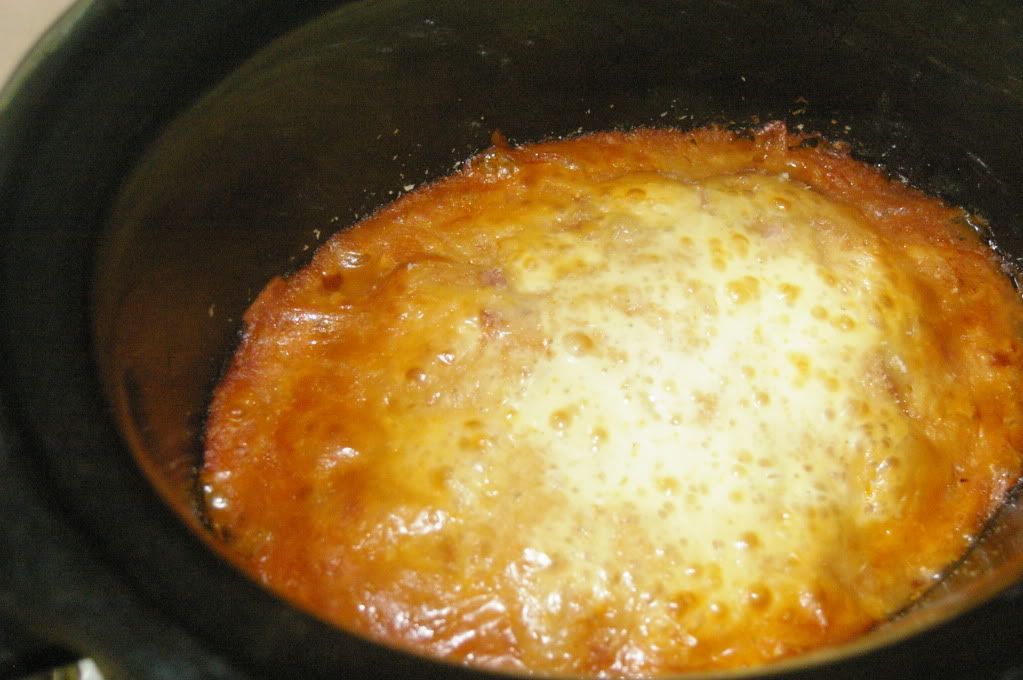 Yum