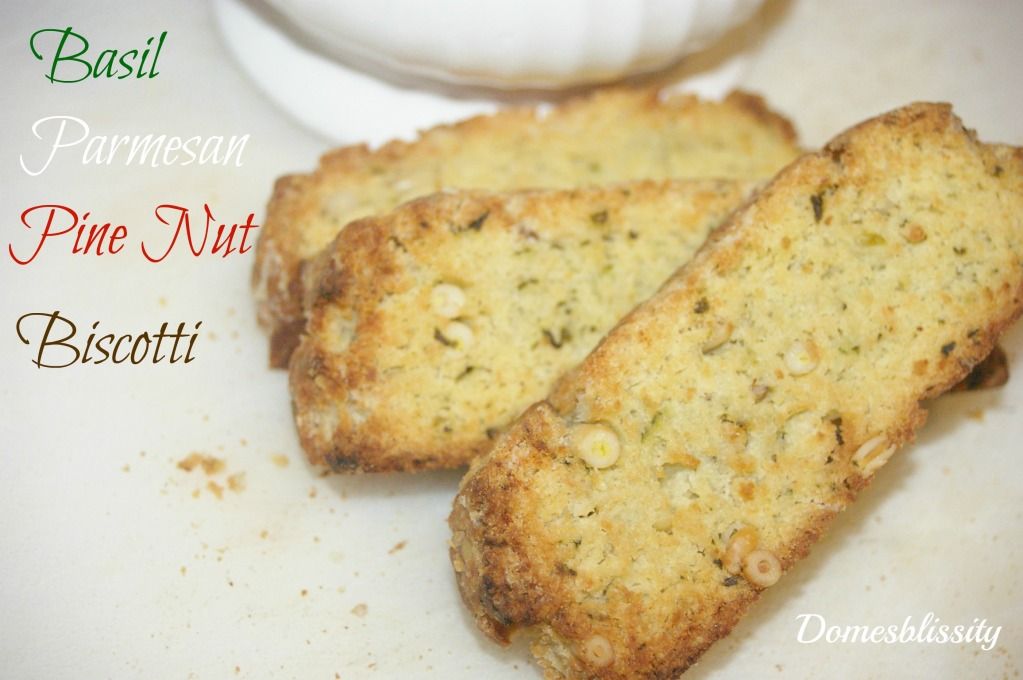 Basil is one of those herbs I love to grow and use in all of the Italian dishes I like to cook. Trouble is, it normally takes over the herb garden and I finish up with so much of it. Any excess, I make up into pesto or just freeze. I am all out of basil at the moment and was glad to receive a tube of
Gourmet Garden
Basil as part of the
Blog Off / Cook Off
competition and decided to try making a savoury biscotti. Perfect for an antipasto platter, with cheese or dunked into a thick hearty soup. It's definitely soup weather here and I'm looking forward to some dunking.
Biscotti are traditionally a sweet, twice-cooked Italian biscuit, quite crispy and great for dunking into coffee. They can be made with most nuts but traditionally they are made with almonds and if pine nuts are used the biscotti are usually called
pinoli
. I've decided to keep mine called biscotti for no particular reason.
Making biscotti is not unlike how we make biscuits. The dough is quick to mix together. The most tedious part (if you could call it that), is the second part of the cooking process. After the dough is baked whole, you allow it to cool, slice and then bake a second time. I just look at it as a good time to wash the dishes while you wait for it to cool.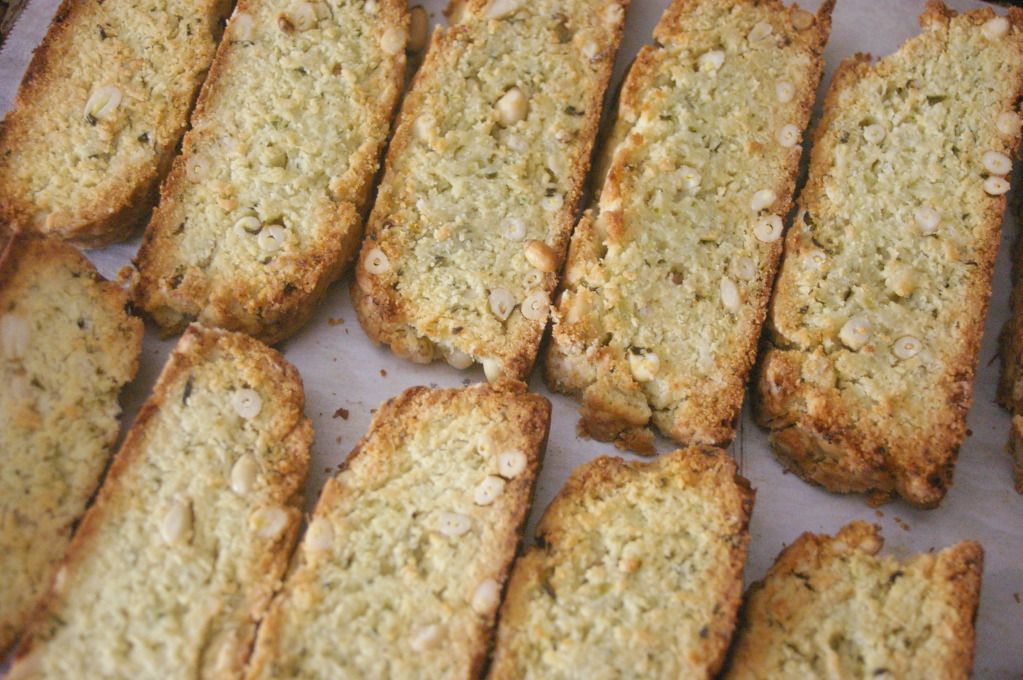 Basil, Parmesan & Pine Nut Biscotti
(based on a Savoury Biscotti recipe by Giada De Laurentiis)
2 cups plain flour
1.5 tsp baking powder
3/4 tsp salt
3 tbs sugar
1 tsp freshly ground black pepper
1/2 extra virgin olive oil
2 tbs Gourmet Garden Basil (or 1/2 bunch basil leaves)
1/4 cup freshly grated parmesan cheese
1/4 cup pine nuts
2 eggs
Mix together flour, baking powder, salt, sugar, pepper, pine nuts and parmesan.
Beat eggs, add oil and basil. (If using fresh basil, whizz together with the olive oil.)
Add to flour mixture and mix well.
Form mixture into a long, flat log shape on a baking tray lined with baking paper.
Bake in a 170 deg C oven for 30 minutes or until golden brown.
Allow to cool for 30 mins.
Using a serrated knife, carefully cut the biscotti into 1cm wide slices and place back on baking tray.
Return to oven for further baking for approx 15 mins or until golden brown.
Serve with dips, on an antipasto platter or with soup.
Yum