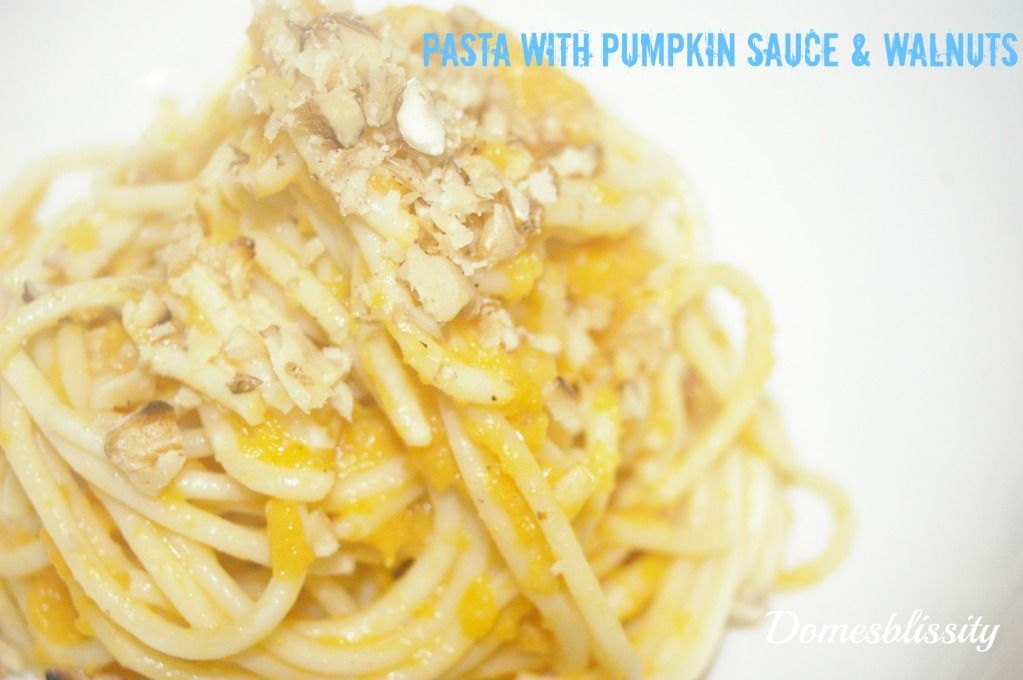 Whenever I get pumpkin, I cook it all at once. I'll boil some, roast some and then puree what I don't use straight away. I'll pop the pureed pumpkin into 1 cup serves into the freezer and freeze the roasted pieces. Besides using it for cakes and muffins (as a hidden vegie for the kids) and savoury dishes (ie pasta, pizza toppings etc), I'll use the pumpkin for soup.
The last piece of pumpkin I bought wasn't very big so by the time I used the amount I needed for my
Coconut Curry Soup
, I didn't have enough for the freezer, so I thought about using it for a pasta sauce. I'm not sure if I read it in a magazine or dreamt about it, but either way, it was delicious. Very easy and very tasty. A very quick lunch or dinner.
Pasta with Pumpkin Sauce & Walnuts
pasta, cooked as per manufacturer's instructions
1/2 quantity of mashed/pureed pumpkin, per person
parmesan cheese
dash of cream
salt & pepper
walnuts, chopped finely
Place pumpkin, parmesan, cream, salt and pepper in a sauce pan and warm through (or zap in the microwave).
Place walnuts in a dry pan and heat through.
Toss pumpkin sauce through cooked pasta and top with chopped walnuts.