As much as I love the thought of 'bringing back dessert' to the evening meal, my timing is all wrong. You see, I'm on a bit of a health kick. It's been 7 years since I had any sort of waistline or life of my own and instead of bringing back 'dessert', I'm bringing back the Anne I used to know. One who loved life to the fullest and was reasonably fit and reasonably healthy.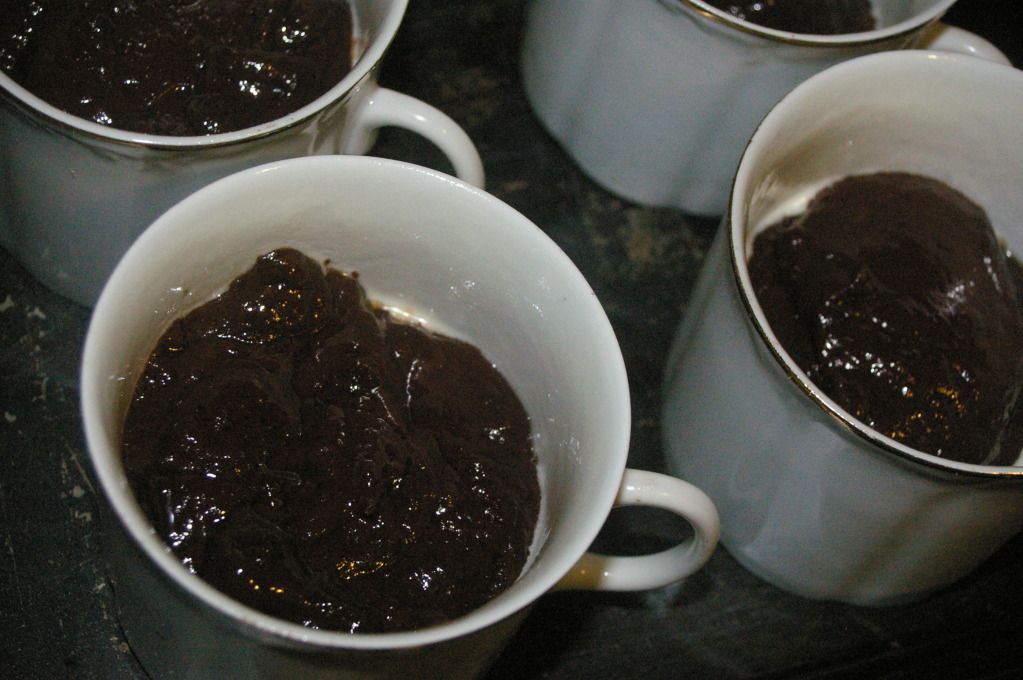 It was a cool night the other night and my son (as well as myself) wanted a warm dessert and I thought of the Chocolate Lava Cake (or Chocolate Fondant it also known as) recipe I had. I'm not sure who gave it to me but it's really easy and really rich (and really high in calories I later found out - about 500 per small serve).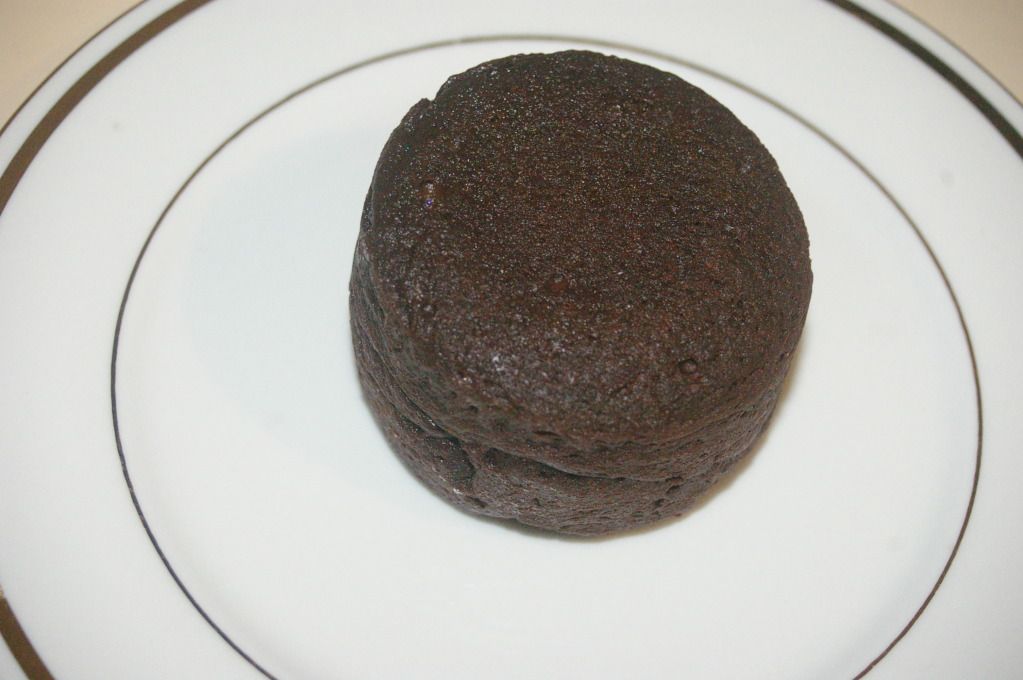 This pudding was about 2 minutes cooked over it's usual time and not as runny and gooey as they normally are when you cut into them. After all the trouble I went to, my son didn't like it. Too rich for him. Unfortunately (or fortunately depending which way you look at it), I now have 2 more in the freezer to eat. They won't be gooey in the centre upon reheating but they'll be rich and decadent and worth every mouthful. I'm saving these for the days I work out with my Personal Trainer. She normally works off about 1,000 calories off me!
Chocolate Lava Cake
200gm dark chocolate, melted
100gm butter, melted
3 eggs
2 tablespoons plain flour
Mix melted chocolate and butter together.
Allow to cook slightly and add eggs, beating one at a time into chocolate/butter mixture.
Add flour and thoroughly combine.
Cook in well greased moulds (or I use coffee cups). I normally cook mine in a 160 deg C oven (fan forced) for 12 minutes. As soon as they're cooked on top, they're done.
Easy and impressive but high in calories and rich. I'm working on low calorie, decadent desserts or ways to work off my calories in an enjoyable way. Not sure either is really possible, but I'm trying!
Yum