WARNING: Do not read this blog post if you don't want to find the easiest, most decadent fudge to make with only 2 ingredients! It's not my idea, so don't blame me! I will not be responsible for excess calorie intake or over indulgence.
I pinned this recipe I saw on Pinterest for 2 ingredient fudge a while ago. I thought
hmmpf, that looks easy enough but what on earth would it taste like?
and didn't think about it anymore (like many things I pin from Pinterest). My sister's birthday was last week and I usually like to make a batch of sweets for her. Something like
fudge
, caramel or
brittle
. I had an 'a-ha' moment and I remembered the fudge recipe I pinned. I was, after all, running out of time as the week was drawing to an end and wanted to get this stuff made as soon as possible.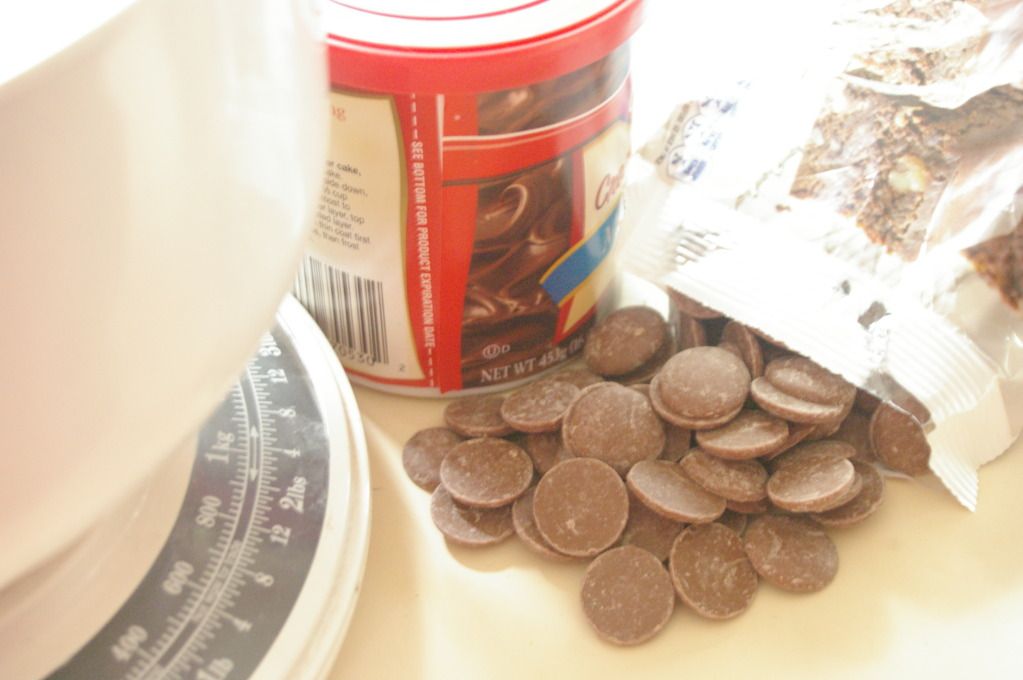 Two words people: frosting and chocolate! That's it! Sorry if you've heard about it before but I couldn't believe how easy this was. No worrying about melting chocolate and sugar or condensed milk and stirring, stirring, stirring (even though there's nothing wrong with that - I quite like the taste of that fudge). But if you want to put together a quick gift in next to no time, and your friends will think you've been slaving away over a hot stove, try this one. Yeah, okay, its sickly sweet and gooey and fudgey and all those wonderful things, but all in moderation, hey?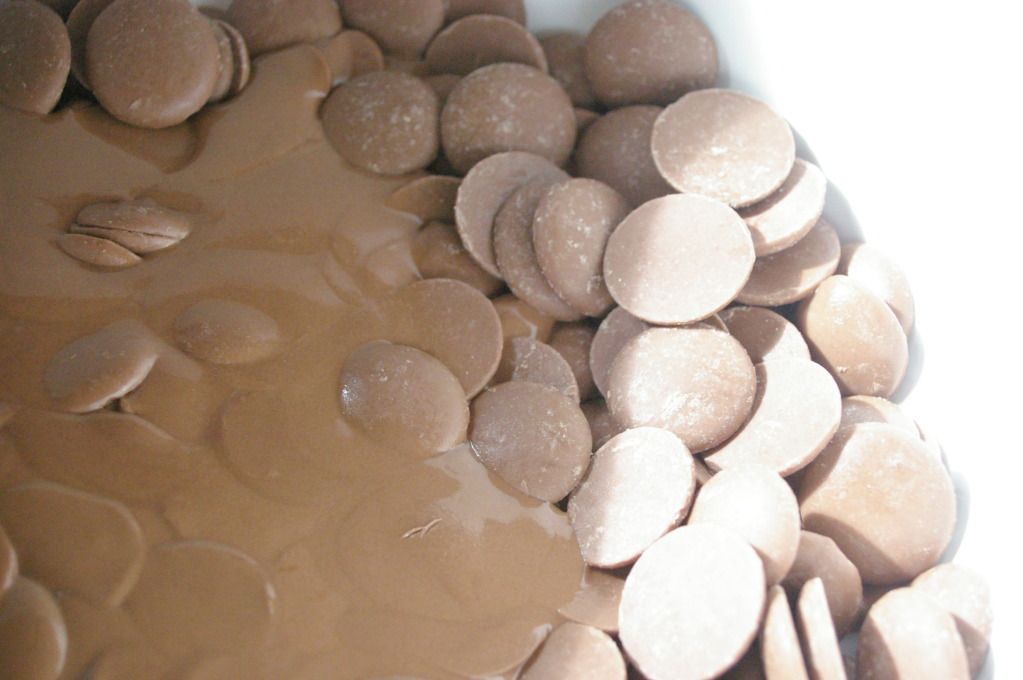 Melt 450gm of milk chocolate buttons (use white chocolate if you're using the white ready made frosting).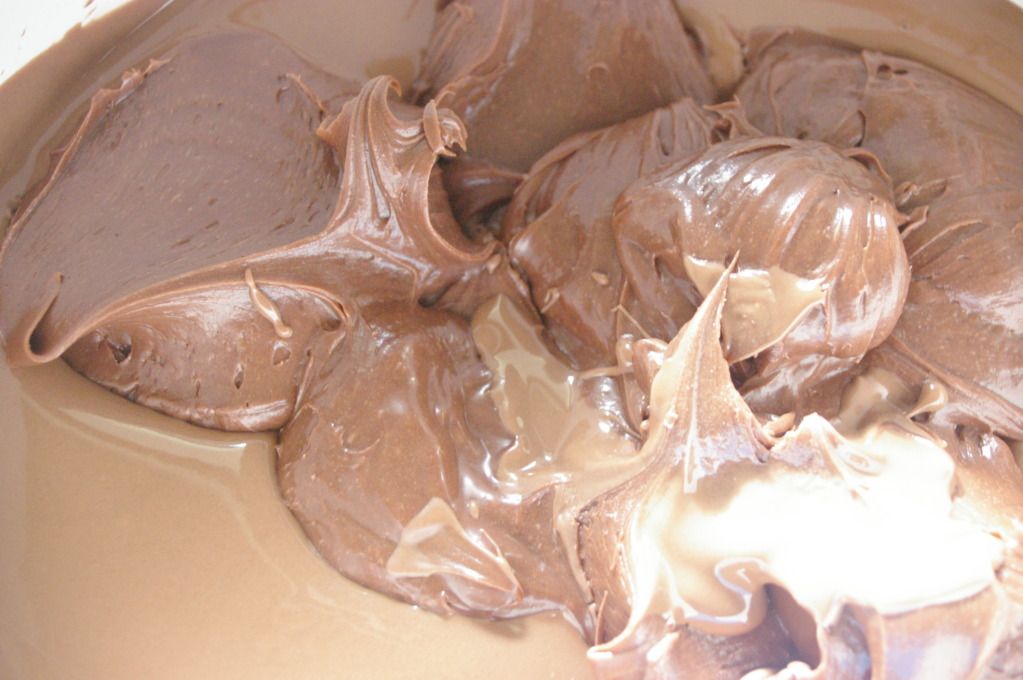 Mix in the entire contents of a can of chocolate frosting and mix well. Work quickly as the room temperature of the frosting will begin to set the melted chocolate.
Add nuts (I added walnuts to both the mixture and on top), dried fruit, marshmallows or anything else you'd like and spread in a slice pan (20cm x 18cm) or similar. Allow to set in the fridge.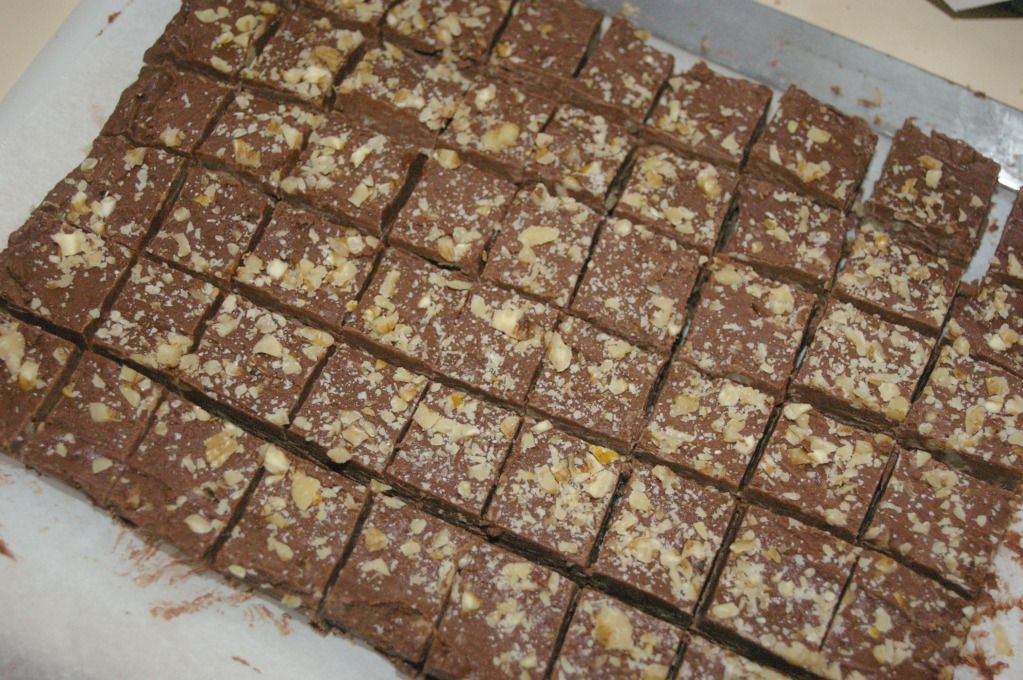 Cut into squares and try not to eat too much before you pack into a gift box.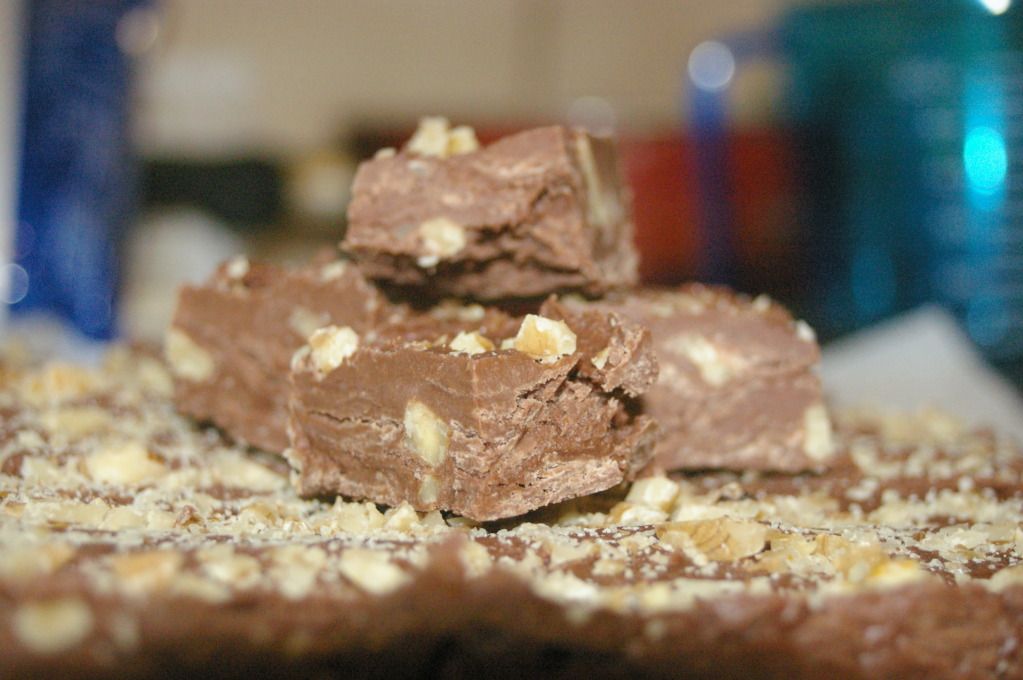 My sister didn't want to know what was in it but she said it was very rich and very nice.
As I said, don't blame me. It's not my fault. Blame
Shelly from Cookies & Cups
. This is where I pinned the original idea from. Obviously, in the US they have strawberry flavoured cans of frosting and she mixed white chocolate with hers. Doesn't it look gorgeous? Shelly, I'm not sure whether to love you or loathe you? At least I won't be stuck for a last minute gift idea again as long as I've got a can of Mrs C nearby.






Yum