I'm trying to eat lean protein during the day but I want something that's quick to throw together but with a little bit of sustenance. I thought I'd make some meatballs with standard spices, like dried coriander, dried cumin, garlic and onion powder and a bit of chilli and then pop them into bags of 3 for the freezer. I just defrost and add them to a wrap or a sub (long breadroll) with whatever salads I have and add flavoured yoghurts and sauces, depending on which country I'd like to think I'm in for the day!
I make my own
non fat Greek yoghurt
which I have for breakfast, use in baking and cooking and it also makes a great sauce or 'spread' for these types of sandwiches. Just adding your favourite herbs, citrus zest or juice, salsa, chilli sauce, whatever is in your pantry or fridge, will always add another flavour dimension to your favourite lunch snack.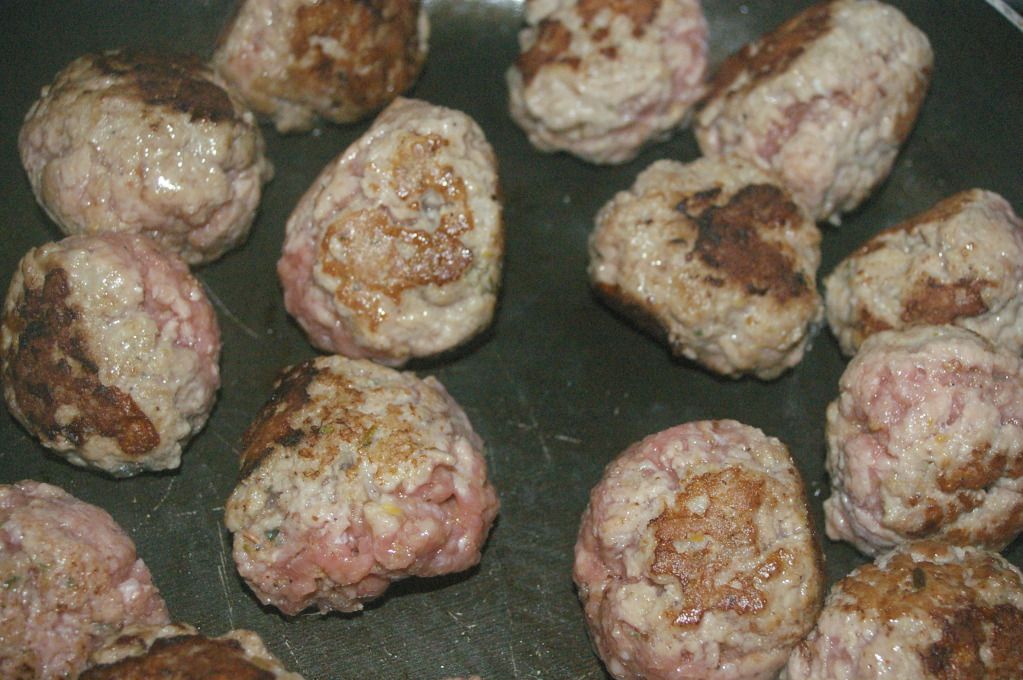 Basic Meatballs
ground beef/veal/lamb/pork (or combination)
1 egg, beaten
1 tsp each of dried coriander, dried cumin, garlic and onion powders
chilli powder (optional)
salt & pepper
splash of extra virgin olive oil (or spray on a non stick pan)
Mix ingredients well, shape into small balls and fry in a non stick pan with either a splash of extra virgin olive oil or spray. Alternatively, you can dry bake in the oven.
Greek
lettuce
tomatoes
cucumber
capsicum (bell pepper)
feta cheese
red onion
Kalamata olives
tzatziki (yoghurt, garlic and cucumber dip)
Italian
chargrilled capsicum (bell peppers)
red onion
gremolata (lemon zest & parsley)
marinara sauce (passata)
kalamata olives
garlic sauce (yoghurt & garlic)
Moroccan
lettuce
tabouli (parsley, diced tomato, burghul, mint etc)
coriander & yoghurt sauce
Mexican
salsa

guacamole

lettuce

corn