It's been a while, 5 and a half years in fact, since I was pregnant but it's one of those things I don't think I'll ever forget and boy, am I so lucky to have gone through it. But let me tell you. It was nothing like I though it was going to be and I saw the movie "What to Expect When You're Expecting" the other day and it summed up the whole experience perfectly for me.
Sometimes I think Hollywood gets it wrong and glosses over the reality of a situation but at the end of the day 'it's just a movie' but not in this case it was so, so true to the mark. You know the book called
"What to Expect When You're Expecting"
? Well, I think I read it from front to back about 20 times when I was pregnant the first time. Once my little girl was born, you could've thrown that book out the window and set it on fire because how it is in reality is nothing like it is in the book (except for the stuff about morning sickness, gestational diabetes, cankles, sore breasts and anything else that can go wrong). I wished this movie would've come out when I was pregnant. Maybe I wouldn't have been so naive or had such high expectations of being able to cope (but I probably would've still been in denial and claimed that I would've known it all).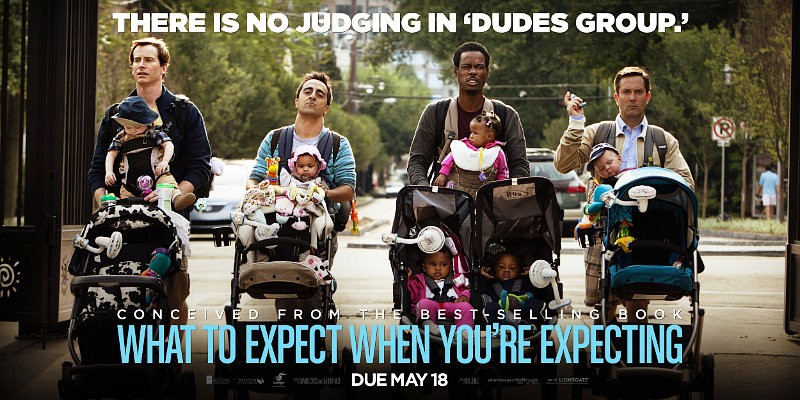 The movie made me laugh. It made me cry. I think it's a keeper for the DVD collection. Some big names in the movie too like Denis Quaid, Chris Rock, Cameron Diaz, Jennifer Lopez (isn't she just gorgeous?) and Matthew Morrison from "Glee", amongst others. All of the stories are intertwined in some way and relate to trying to conceive and eventually having the baby and all the ups and downs that go along with it.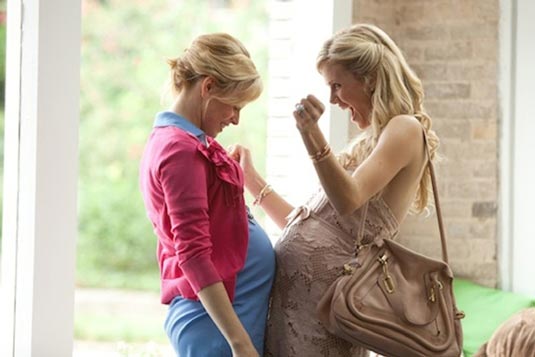 I don't know why I haven't taken advantage of seeing a movie during the day since both children were at school this year. I should do it more often but then again, that's just another day my chores won't get done.
If you get a chance, go see it. If you're thinking of starting a family, you might be a little puzzled and not 'get it'. If you're pregnant, you might feel a little empathy at the trying to conceive scenes and if you're an old hand, like me, you'll be laughing so hard, those pelvic floor muscles will really be getting a good workout (you know what I mean?) And for the record, my experience was most like the Elizabeth Banks character, "Wendy". The one who thought she knew it all.