The quesadilla (pronounced
kay-sah-dee-ya
) is Mexico's answer to the toasted sandwich, but without all the bread. Using flour tortillas, you can fill it with what you've got, fry it in a warm pan, cut into quarters and eat. I had coriander pesto, chicken and cheese on mine for an easy, quick Saturday night dinner.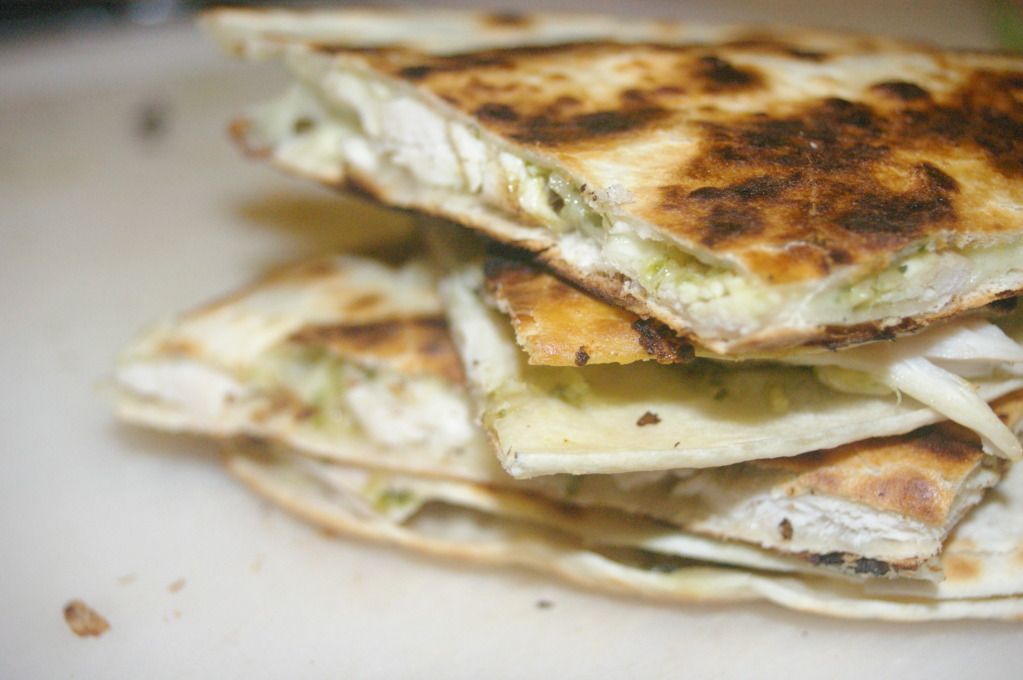 I can remember making these for the kids as finger food when they were toddlers. The thin, crispy tortillas weren't as thick as normal toasted bread. I think it's best if you add some kind of meltable (is that a word) cheese so it all sticks together.
Use any kind of meat like chicken, ham, mince, tuna, salmon, other fish, beans, chorizo sausage, avocado, tomato, corn, mushrooms, olives, diced onion and any kind of cheese. Serve with guacamole, salsa and/or sour cream and you're done. Here are some quesadilla photos for your inspiration. Mine are less than inspiring as I was still quite ill and this is about all I could muster.