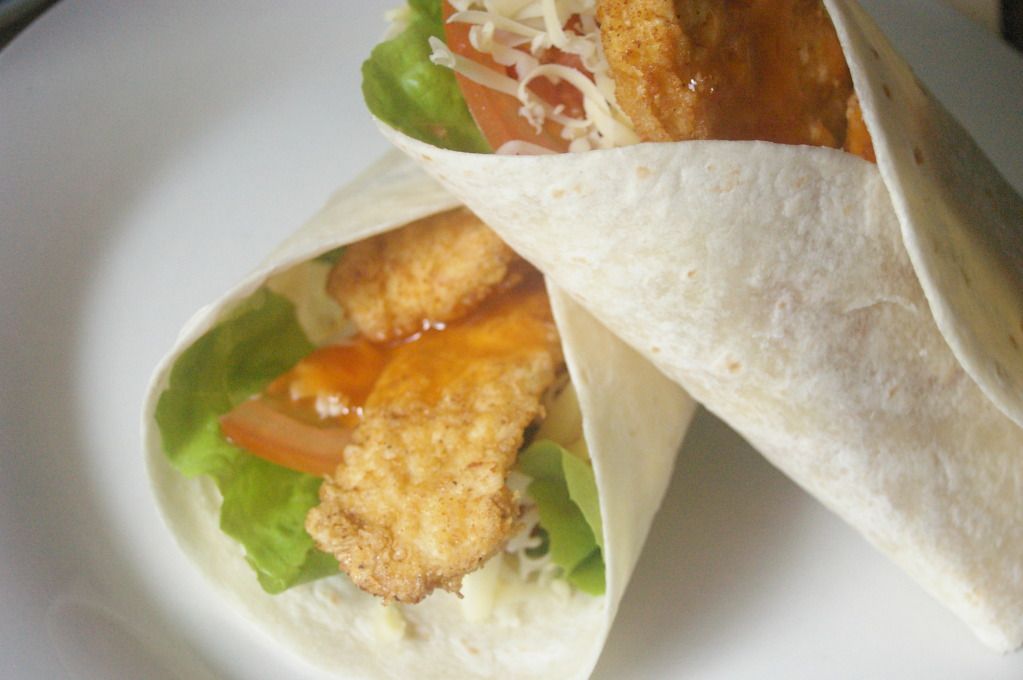 I'll admit I've got a weakness for the
Colonel's 11 secret herbs and spices
and no matter what combination of herbs and spices I've tried, nothing comes close. Not even the deep frying, oven baking or whatever I try to do, its never the same as that 'finger lickin goodness'. (I always feel sick after it from the high fat content but I endure it.)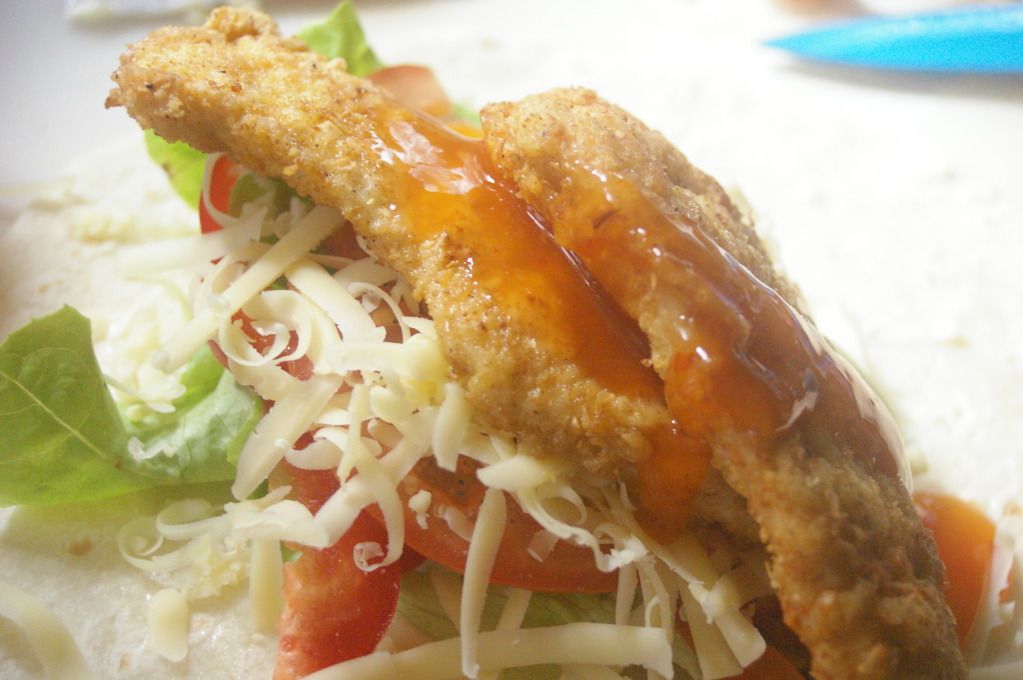 I especially love the sweet chilli Twister. A tortilla filled with slimy lettuce, the tinest bit of tomato, over fried dried crispy chicken strips and a splash of sweet chilli sauce, all put together by a fumbling 16 year old who's never made a sandwich in their life. That's why I try to make these things at home. Nothing upsets me more than paying for takeaway food that you wouldn't serve up to your worst enemy.
I wasn't even going to try to replicate the 11 secret herbs and spices. A good shake of salt and pepper in some flour, the chicken dipped in beaten egg and then dredged in the flour and shallow fried was enough to satisfy my KFC craving. By doing it at home you can use as much or as little salad as you like and put it together with a little more finesse.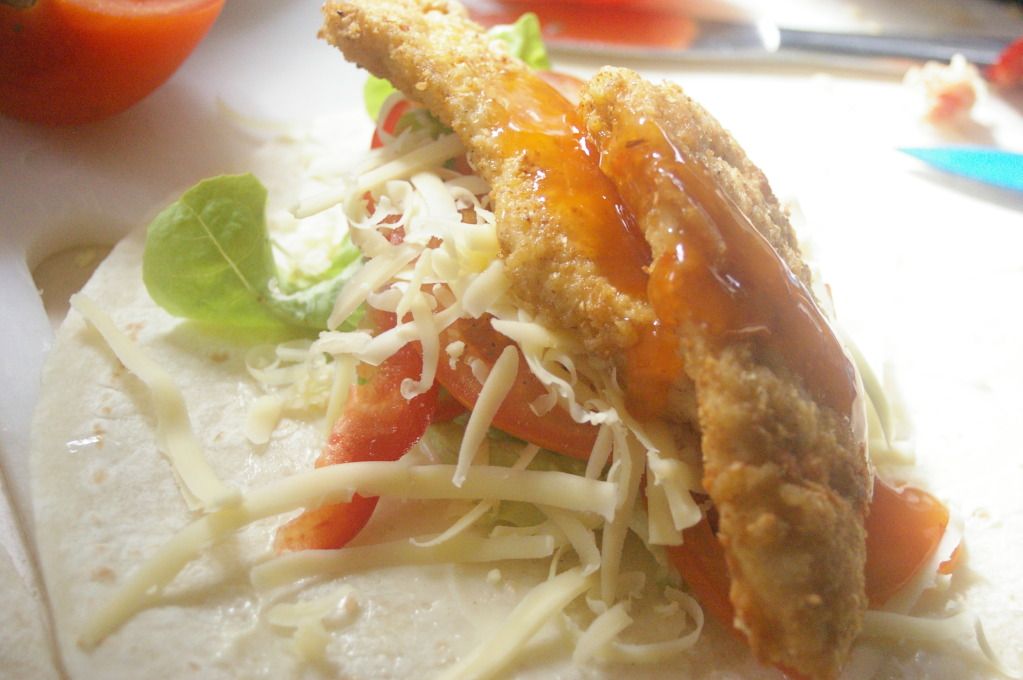 I think these would be good with fish as well. My son absolutely adored these. He says "Mum, you're a good cooker."
Copycat KFC Sweet Chilli Twister
chicken breast fillets, cut into strips and flattened
flour tortillas
plain flour
salt and pepper
2 eggs, beaten
oil for shallow frying
lettuce, tomato, cucumber, capsicum
grated cheese
sweet chilli sauce
Combine flour, salt and pepper.
Dip chicken into beaten eggs and then coat with seasoned flour. Repeat.
Heat oil in a pan and when hot, add coated chicken.
Drain on absorbent paper.
Load salad ingredients into centre of tortilla, then top with chicken and sweet chilli sauce.
Fold tortilla from the botton, then wrap over the left and right of the filling. Secure with a toothpick until ready to eat.
Yum